Welcome to Williamson Publishing Enterprise web site and blog!  The latest title we have coming  out is Return to Mu by Angela Williamson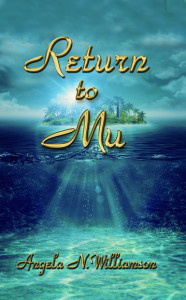 In the heart of the New York Metropolis, Janet Ragozzino, a stunning, successful actuarial analyst, finds herself succumbing to the negative programming of her grandmother and is filled with self–doubt and sabotages her relationships with men.
Janet meets Brian Beisch, the ideal man she has longed for to be in her life. Are her demons going to let him slip through her fingers, or will she overcome this dilemma?
Janet's best friend and co-worker, Ayanna Blackwell, a gorgeous, successful senior actuarial analyst, is engaged to Patrick Jackson, an up-and-coming financial lawyer on Wall Street whose busy schedule strains their relationship.
Ayanna's thriving career and material possessions give her satisfaction in life and leave little room for the mysticism she learned from her grandmother.
Ayanna, Janet, Patrick, and Brian attend a gala event and cruise to Bermuda given by Ayanna and Janet's firm, The Hartwell Group. While in Bermuda, they go on a nightly boat tour. The boat is pulled through a portal and into the ancient continent of Lemuria in the fifth dimension. As a result, all four of them, switch bodies with four other Lemurians. 
Opna is a young apprentice priestess from Lemuria who receives a prophecy about the catastrophe coming to her continent. Very few people believe her.  She is engaged to Oipi, who fully supports her vision.  Her brother Da-ra and Oipi's sister Haki, come along to assist with her mission. Will they be able to save the lives of their loved ones and transport esoteric wisdom to third dimensional beings? Return to Mu is where it all begins…
Effective Treatments and Solutions for the Autistic Population by Angela Williamson. Please view the video trailer below. 
The Center for Disease Control states in their  press release that  1 in 88 children is on the autistic spectrum disorder. This  disorder is on the rise more than ever. Boys are now five times higher than  girls to be diagnosed with autism. One in 54 boys and 1 in 252 girls are affected.  Unfortunately, parents are often given hopelessness instead of hope from the  medical community!   Get the help your child needs now! Purchase your copy by clicking on the buy button below.
This book will introduce you to various treatments that are effective among the population with autism. It will give you some answers that the medical community does not know or won't utilize. My book will help you with the following.
* What are the causes of autism and why is it becoming prevalent in our society.
* Understand why the gluten- free/ casein- free diet is just not enough to treat autism.
* Learn how to utilize alternative healing methods to treat illnesses among people with autism that contribute to their challenging behaviors.
* Find unconventional treatments that address undetected problems, like Candida albicans, mercury poisoning, dysfunction of bodily organs, nutritional deficiencies, sensory issues, vision problems, etc.
* Discover why it is necessary to have a nonjudgmental, loving, and accepting attitude in teaching individuals with autism.
* Learn the importance of creating an empowering educational plan with teachers or parents.
*Utilize vitamin therapy or whole food sources to treat underlying biological problems among the population with autism.
* Dispel the myth that adults with autism cannot learn.
* Most importantly, learn how to help children or adults with autism reach their full potential, and not just accept the prognosis of autism as the end result from the medical community.
We also offers products that will benefit you. Check out our blog page for enlightenment, business, writing, self improvement, etc.
Book cover was created by Donna Osborn Clark@
www.creationbydonna.com

Effective Treatments and Solutions for the Autistic Population is available  at
Sisters Uptown Bookstore  and Cultural Center at 1942 Amsterdam Avenue, New York, NY 10032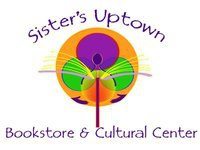 WILLIAMSON PUBLISHING ENTERPRISE