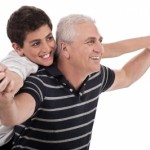 Green Clean Book Click Here!
Individuals with autism often lack the necessary skills to socialize within the norm. Multitudes of parents use alternative medicine, various educational techniques, and different support services, such as occupational therapy to help their children progress. These methods have helped this population significantly. Many were able to live independently or on their own, but they still lack crucial social skills to establish healthy relationships with others.
Teaching individuals with autism social skills is hugely debated among parents and professionals alike. Is it possible for individuals with autism across the spectrum to obtain social skills? Multitudes of professionals say no. They claim only high functioning individuals with autism can be taught social skills, which excludes  the ones who are labeled as low functioning.  They also theorize that individuals with autism cannot learn after a certain age, which is not true at all. You can teach individuals with autism social skills at any age. If they are alive and well, they can learn. Many of these techniques discussed in this blog are based on the Son-Rise program.
Here are some important things you must realize and use before you begin teaching people with autism social skills. It is important to change your mindset. Think about these questions and answer them. Are you openly inviting? Do you easily get displease and start to scream because of behavioral difficulties from the individual with autism? How is your body language around this population?
Get Rid of Yeast Now Click Here!
It is important for you to have a nonjudgmental and loving attitude while working among individuals with autism.  If it is difficult for you to change your mindset,  then you must start by loving yourself. You must love and accept yourself first by going within. This will allow you to remove any blocks that prevents you from changing your mindset.
Autism and Asperger Help! Click Here!
Are you controlling and demanding? If you say yes, then you must change your method now. Approach your child with love and acceptance. Bring good energy around your child. This population is very sensitive. Demonstrate enthusiasm and get excited while teaching him or her. Your child will be more receptive in learning how to socialize with you. Seek training in the Son-Rise program or programs that are similar. Once you learned the program well, get others to volunteer their time to help you (See resources below).
Prepare a room for you to teach the individual with autism social skills. This room should not have any pictures on the walls or in other areas. There should be plenty of room to move around. Place appropriate and interesting items that will capture the child's or individual's interest. This makes learning fun. The room should also have some of the following items, such as a trampoline, therapy ball, chewy tube, flash cards, writing utensils, paper, etc.
Take the time to teach social skills for several hours or more during the week. This can be done by joining in with the child. For example, if the child spins dishes, then you should spin the dishes as well. Place yourself nearby where the child can see you. When the child or individual stops and looks at you for joining in, celebrate with a big cheer for giving you good eye contact. This is a great opportunity to teach them. Go into your child's world and gently bring him or her into our world.
You should install a two-way mirror or video camera inside the room, if applicable. This will allow you to see your volunteers while they are  interacting with your child. You will be able to provide feedback, which is very crucial in helping your child progress.  Create data sheets to record what is effective or ineffective . Brainstorm with your volunteers on how to improve the individual with autism social skills and learning. Utilize these suggestions with your child.
Essential Guide to Autism Click Here!
How are you responding to your child's needs or wants? Do you give the child what he or she wants while having a tantrum or crying? Think about this for a moment and answer the question. If you say yes, then you are teaching the child how to communicate to you this way. Delay giving your anything if they are crying or throwing a tantrum. Let them understand that you do not know what he or she wants by crying or throwing a tantrum. Calm them down. Establish eye contact; say the word calmly and patiently. Praise the child if he or she makes an attempt to speak and for establishing eye contact. Pointing is okay and can be worked up to verbal language. If the child has some form of verbal communication, then extend it by connecting unknown words to his or her vocabulary. For example, if the child says "juice", teach the child how to say "cup" next. Make a connection while the juice is pouring inside the cup and continue to build on the child's vocabulary.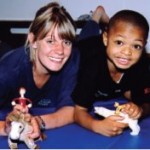 Mostly importantly, pay attention to your tone and attitude around individuals with autism. You must have a loving and nonjudgmental attitude as mention previously. This makes a big difference in reaching them or not.
For more info on the Son-Rise program go to http://www.autismtreatmentcenter.org
 
Nutrition that Benefits Autism!


Here are some books or Cd's you want to read  or heard such as
AVAILABLE NOW!  Effective Treatments and Solutions for the Autistic Population by Angela Williamson, -ORDER  NOW on Amazon.com click on this link  http://amzn.to/ias48l

Breakthrough Strategies for Autism Spectrum Disorders by Raun K. Kaufman.
Son Rise: The Miracle Continues by Barry Neil Kaufman
Special Children/Special Solutions CD by Samahria Lyte Kaufman
Happiness is a Choice by Barry Neil Kaufman
Autism Can be Cured  CD by Barry Neil Kaufman

Photos by Autism Treatmentment Center of America and Rawich @ freedigitalphotos.net